4 Must Have Ideas
Money Saving Must-Haves!
Posted by Amy, 09 August 2023
With prices on the rise, we at Must Have Ideas want to help our customers save money where we can by bringing you the best and innovative lines. Let me introduce you to some of our best money savers, to help you to do so…
Firstly, I definitely have to talk about Simple Sheets, for when it comes to money saving! I can do a wash with these for only 10p! They are so quick to use, so no need to measure anything and you won't get any spills!
All I need is one powerful super-concentrated sheet to use for a full load which cuts through the toughest dirt and grime. Simple Sheets have no harsh chemicals, they dissolve quickly even in cold washes, whites stay white, and colours stay bright with 100 washes per pack! They do everything you need and smell amazing with the fresh linen or jasmine scent to choose from!
Check out Simple Sheets and tag us on your socials telling us what your favourite scent is!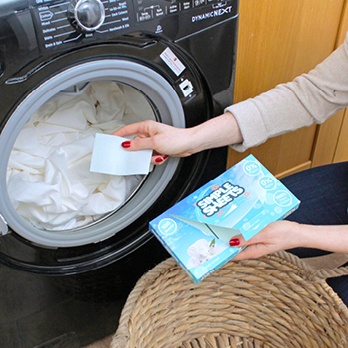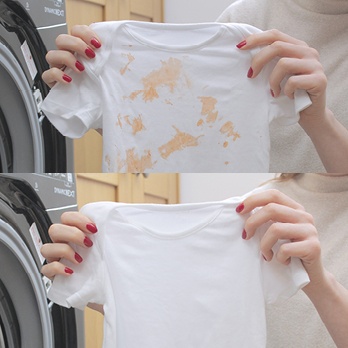 On the topic of laundry let me tell you about this next must-have item… for saving money, especially in the Winter!
Using my tumble dryer is one of the most expensive appliances to run in my home but I've now found a great alternative! ExpressDry is an amazing money saving way to dry your laundry for a fraction of the cost!
ExpressDry is lightweight, has a temperature control function and a timer function. It's also big enough to take a whole load of laundry at once! I find this so handy as I don't have to worry about where I'm going to hang everything to dry with the 36 feet of heated drying space ExpressDry provides me. Then, when I'm all done, I can easily store this away as it folds nice and flat.
Switch to ExpressDry & CUT your energy bills!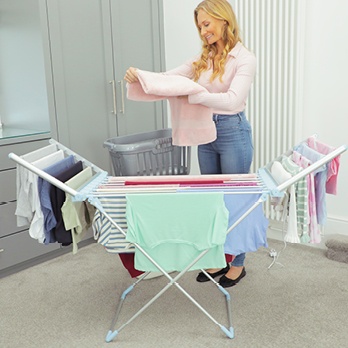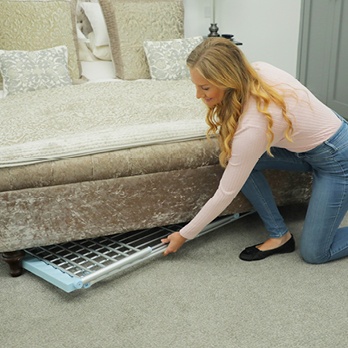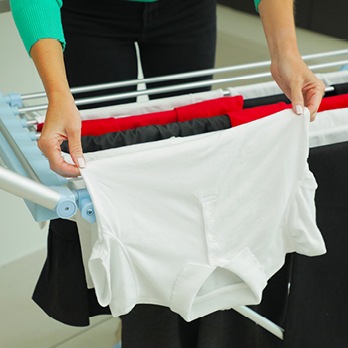 Next, take care of those clothes you freshly washed with Bye Bye Bobbles!
Bye Bye Bobbles! is one of our bestsellers, giving your favourite clothes a new lease of life. It gets rid of those horrible bobbles that make my clothes look tired and old. Saying goodbye to those bobbles saves me time and money! It's quick, simple, and easy to use.
Top tip! I also love using Bye Bye Bobbles! to restore my furniture, curtains, and cushions too.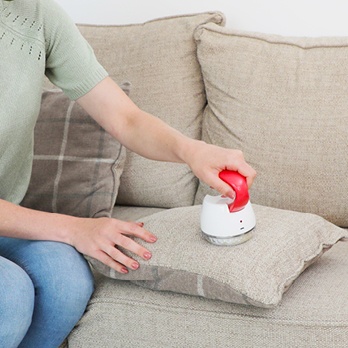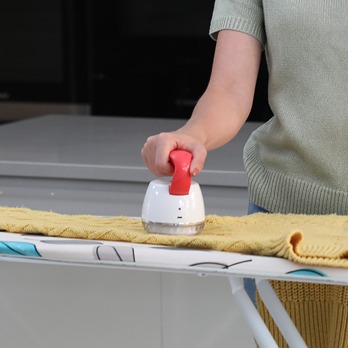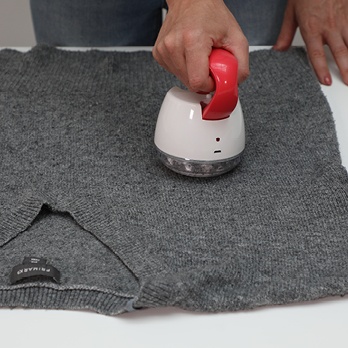 Moving on to the Kitchen, Fresh Discs are a staple in my fridge. I love eating fresh fruit and vegetables but eating healthy can be expensive and the fruit and vegetables I do buy go off so quickly! Now I'm using Fresh Discs they keep my fruit and vegetables fresher for longer.
Fresh Discs are an all-natural formulation and have been proven and tested to work! All I have to do is pop them in my fridge, fruit bowl, lunch box or cool box and they work their magic for the next 3 months extending the life of my fruit and vegetables. So, there's no need to buy as much, saving me money and I can keep eating healthy!
I hope you enjoyed reading about some of Must Have Ideas Money Saving Must-Haves! Make sure you check out our Money Savers section on our website to discover more of our other
money-saving innovations.
Amy x
Founder, Must Have Ideas Ltd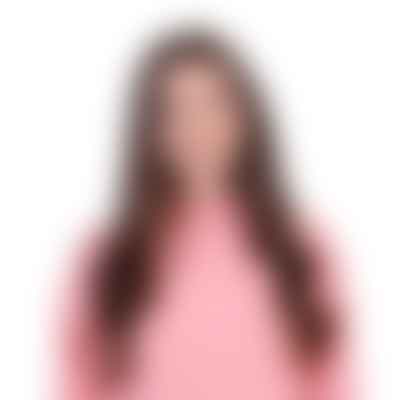 Amy, Founder
Amy started the company in 2018, with a mission to bring exciting, 'must have' products to home across the UK.
She is passionate about making home life as easy as possible.