How Must Have Ideas can
help make your meals more
nutritious, quick and easy
Posted by Amy, 21 March 2023
Hi everyone, I thought I would come to you all this month with some solutions for your homemade meals. I don't know about you, but I'm always in a constant battle trying to make quick, easy, yet fresh and nutritious meals. This is when I reach for several of our best kitchen tools to help me with everything from prep, cooking and storage.
Having kitchen tools on hand that simplify freshly cooked food, can make it so much easier to stick to your healthy food goals. Here are five easy and convenient kitchen tools from us at
Must Have Ideas, that will help you with a more nutritious and fresh way of eating.
Let's start with prep! Of course, for any fresh, homemade meals you are going to need fresh fruit and vegetables. Cutting up these can take up a bit of time. Slice 'n' Dice is a fantastic addition for every kitchen as it makes prepping healthy meals quick, easy, and safe.
No knife is needed… You can do anything! Slice, dice, cube, julienne, or grate in seconds.
Slice 'n' Dice has cut my prep time right down, I get more done and who doesn't want that! I can prepare all my vegetables together in one area, press down and I have perfect results every time.
As I'm sure you'll fall in love with
Slice 'n' Dice, you're going to need the
Slice 'n' Dice Garlic too - it's great for onion, garlic and herbs! My favourite thing about this one is how it creates such precise and small pieces. It's better than my knife skills could ever do and is much quicker.
Moving onto the oven. Next on my list is our Magic Mat, it makes my cooking mess free and healthier as I don't have to use any oils or fats due to Magic Mat distributing heat evenly. My food is always perfectly cooked! It's great for when I'm baking too as it has non-stick technology but glides off so easy. This is a new release from us so make sure you check it out!
Another tool you need is Hob Hero. I love this one for its many uses and so do you…our customers! It's one of our top-rated products! With Hob Hero you can count on it to protect your hob from boiling over, protect your work tops and keep your kitchen tiles clean from any splatters when using a frying pan.
Not only will Hob Hero save you time when cleaning and stop kitchen nightmares, it can also help you save time. How? Well, I love to use this to make a whole meal! Just fill up your saucepan with water and turn your hob onto the desired level. When the water is hot enough place in your potatoes and then place the Hob Hero on top as a lid. When you see the steam, this is the perfect time to add your vegetables for some tasty, steamed vegetables.
Just like that you have a whole home cooked meal and you only used one saucepan with the help of your new kitchen essential Hob Hero.
Lastly, I want to talk about an item that has saved me in many ways! With food prices on the rise, I'm sure like you I always want to get my money's worth. We have all been there… buy a ton of fresh fruit and vegetables only to see them rotting at the bottom of our fridge.
Luckily, we have our Fresher For Longer Bags which extends the life of our fresh foods up to four times. I always keep them ready to hand after our big weekly shop. Using these allows me to cook more fresh meals throughout the week as I know I will always have fruit and vegetables available to use!
I hope you enjoyed reading this month's Behind the Scenes post and hope you got some great ideas to use in your kitchen!
Amy x
Founder, Must Have Ideas Ltd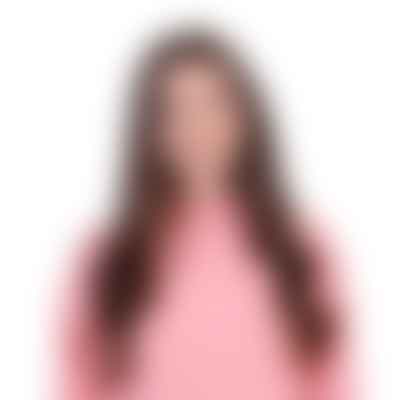 Amy, Founder
Amy started the company in 2018, with a mission to bring exciting, 'must have' products to home across the UK.
She is passionate about making home life as easy as possible.