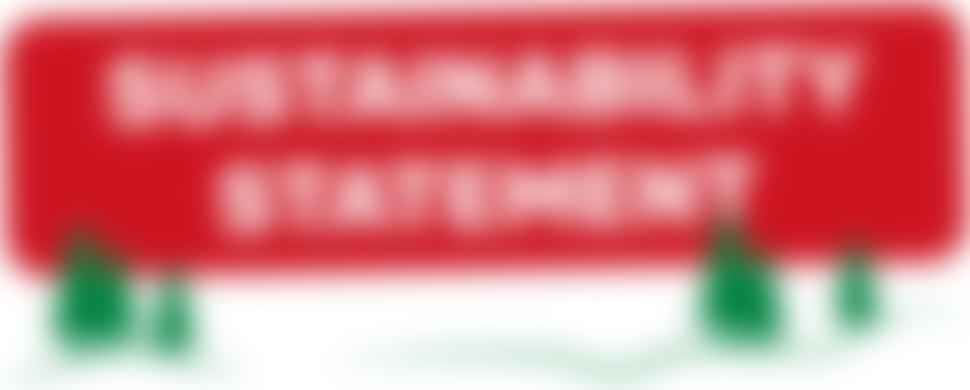 As parents of young children, the Board at Must Have Ideas Ltd recognises the importance of a sustainable approach to activities we directly and indirectly affect. We are committed to the growth of our organisation in harmony with the environment to enable us to meet present needs whilst ensuring that future generations can meet theirs. However, the challenges we face from climate change require us to do more.
Steps We've Taken
We have taken steps to both reduce our impact and to give our customers the tools they need to reduce their environmental impact.
We aim to be greener in all aspects of the business, this includes taking steps within our office and warehouse to reduce our impact on the environment.
At our HQ based in Kent we:

Have switched to LED lighting on motion sensors to conserve electricity and plan to take further steps to review and reduce our energy consumption

Promote paperless methods of distributing information within the organisation

Recycle paper, glass, plastic, cardboard and pallets across both our office and warehouse

Aim to dispatch products to customers in boxes made from as much recycled content as possible, currently this ranges from 60-90%

Aim to ensure that this packaging can be recycled by our customer

Aim to improve general environmental awareness and education amongst our employees
In addition, we have a number of eco-friendly products within our range to make it easier for our customers to make choices that have less of an environmental impact, and we hope to expand that range in the future.
Looking Forward
We are working towards continuing to become a more sustainable business. We endeavour to:

Adopt appropriate methods to reduce the adverse impact of our company's activities on the planet and its resources

Make all employees of Must Have Ideas aware of the environmental impact of their role within the workplace

Regularly review product packaging to assess whether we can use less of it and more recycled content

Monitor the policies we have in place and improve on them where necessary
We know that, like many other businesses, we have a long way to go. However, we are committed to working hard to build a more sustainable business.
Every step towards protecting our environment – big or small – matters.
If you have any thoughts or suggestions on how we can run our business more sustainably, we would love to hear them! Please email [email protected]