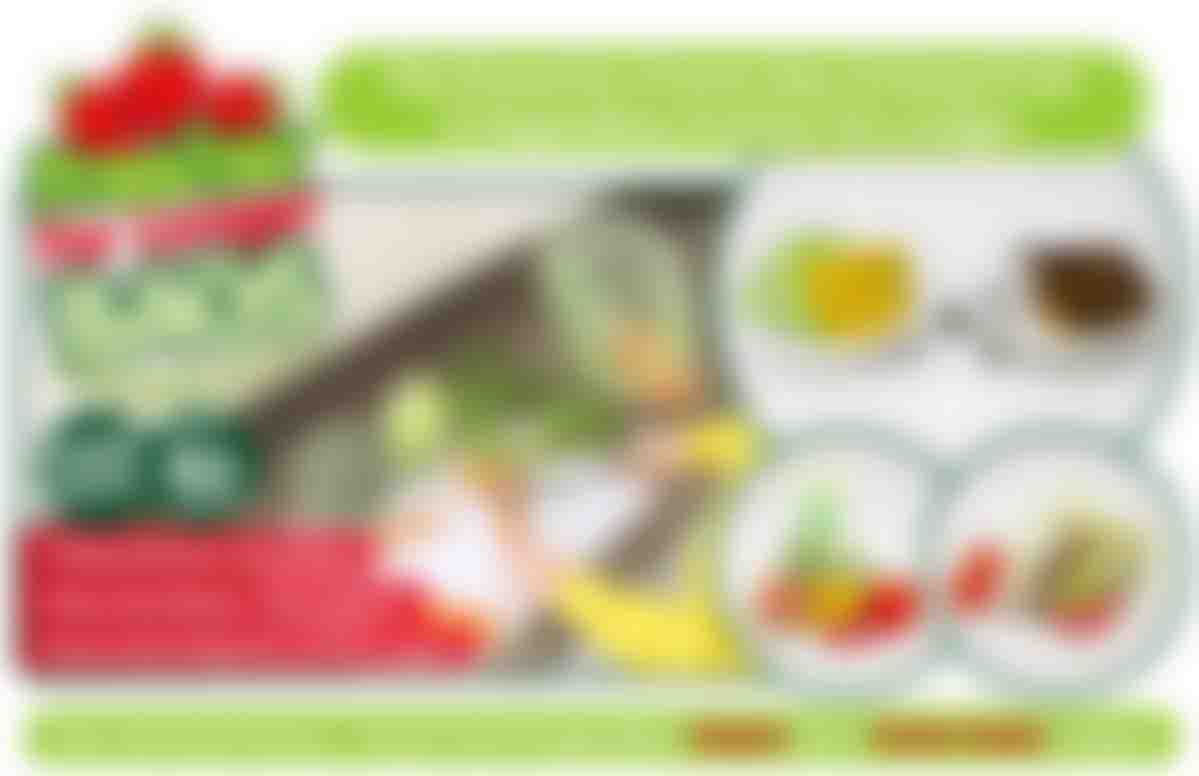 Our customers say
Excellent
4.7

out of 5 based on
99,813 reviews

Our customers say
Excellent
4.7

out of 5 based on
99,813 reviews

With the cost of food rising, these reusable, powerful bags are the easiest way to keep your
fruit and vegetables fresher for longer, reduce food waste and save money.
Independent laboratory tests prove that they dramatically extend
the life up to 4 TIMES longer.
Whether in the fridge or the fruit bowl, they work with ALL fruits & veggies,
to slow down spoilage, waste less food & save you money.
Now you can have fresher, longer lasting fruit & vegetables & save money at the same time!
Keep Food Fresh Up To 4 Times Longer
Stop Wasting Food & Save Money
Independently Lab Tested
So Simple To Use
Reuse Each Bag Over & Over
Big Value Pack Of 16 Bags

Tired Of Throwing Away Food & Wasting Money?
The average UK family bins
£600

a year of food–
what a waste!
Revealed: The All-Natural
Secret To Fresher Fruit & Veg
All fruit and vegetables give off ethylene gas when ripening. But ethylene gas causes fruit and veg to ripen. So it's a vicious circle.
The reusable Fresher For Longer bags are impregnated with a unique, proprietary blend of active natural minerals which absorb that ethylene gas, break the vicious circle and slow down the ripening process, which is proven to make your fruit & vegetables last up to FOUR times longer.
Try Them Yourself With Our
Risk-Free 100-Day Money Back Guarantee
Not 100% satisfied? Let us know and we will refund you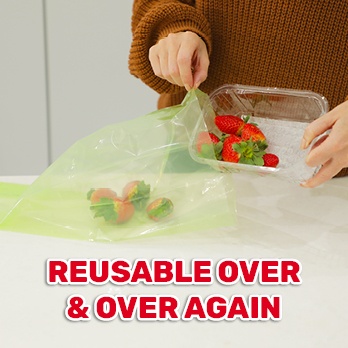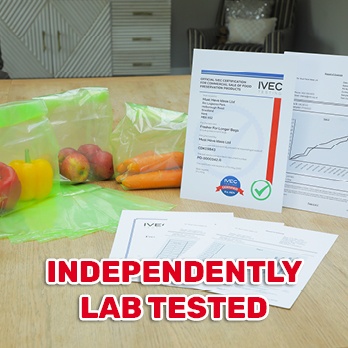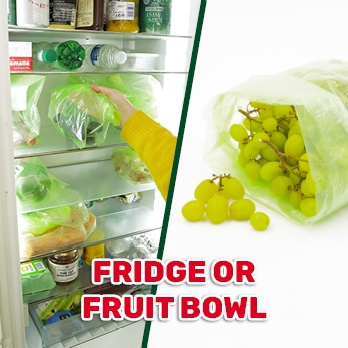 FLASH SALE: LIMITED TIME ONLY
FLASH SALE:
LIMITED TIME ONLY
40% OFF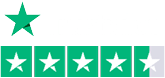 Rated Excellent
4.7 out of 5
99,813 reviews
Get your
Fresher For Longer Bags
today and
SAVE 40%
USUALLY £19.99
JUST £11.99
Or Pay it in 4 with

Info
Order now for guaranteed delivery by:
Monday 4th December
Fresher for longer, saving you money
Why shop with us?

2 working day delivery guaranteed

Family owned & run

British business (110 staff)

83,970 5 star reviews

Over 2.2 million happy customers
2 Working Day Delivery
Tracked with Royal Mail
from family-run UK business
No Quibble 100-Day
Money Back Guarantee
UK based customer services
Hassle-Free
Returns Guarantee
Returning items is quick & easy
Customer Reviews Powered By
Excellent
Based on 88,553 reviews on

Verified
Pauline Arnold, 20 August
I ordered the food bags
I ordered the food bags, I've had mushrooms in the fridge for 2 weeks ,?still fresh
Verified
Kareen Collie, 18 August
The product does what it says
The product does what it says. The food bags really do keep everything fresh for a long time, quite extraordinary! I've ordered some more for my daughter. Quick delivery too.
Verified
Mrs Jean Smith, 18 August
excellent product last for longer bags
quick delivery and a product that does what it says in the advert very good bananas have lasted 11 days so far in the fruit bowl
Verified
e porter, 17 August
Good idea ,people need support in their…
Good idea ,people need support in their endeavours Efficient and courteous company. All of our salad vegetables look fine in the bags 4 days 😋
Verified
Lorraine, 28 May
Love the green bags .
Love the green bags . Keeps all fresh, and the rubber brush is excellent
Verified
Sally, 23 May
I have ordered quite a lot recently - a very happy customer!
I have ordered quite a lot this last few weeks and I must say I am extremely happy with my products. I ordered Skirting board buddy - love this no more bending down, hurting my knees and back, comes with 2 clothes. Absorbe it all cloths - wow, soaks up so much liquid and no drips wow! Brilliant for windows Simple seal ( yet to use ) Honey comb heaven - fabulous Fresher for longer bags - still looking fresh Sumo strips - great product, no damage to wall when I changed my mind where to put the pictures Germ free genie - no disgusting toilet water drips Grow gloves - will be trying these out thus weekend fit well excited to use. No more broken nails. Wollen wonders - worked really well although I would just point out, I didn't use with my dark washing as fibres come off. Data defender - no more time consuming ripping up of paper. Better brush long handle broom and small handle - great, attracts all the cat hairs but doesn't get clogged in the bristle like my old one. I have my eye on some more items so will be ordering again! Delivery prompt and communications superb well done, keep up the good work! Also they sent me a further 20% off voucher, happy days One very happy customer
Verified
sue , 18 May
Keep fresh bags really work!
I didnt really trust thst the frige bags would actually stop things going off so quickley, but im very pleasantly suprised! They are amazing!
Verified
Sam Halliwell, 15 May
My parcel came quickly & the food bags…
My parcel came quickly & the food bags are brilliant
Verified
Lisa king, 11 May
I was so sceptical buying the long life…
I was so sceptical buying the long life bags, but I'm so impressed!! They are amazing!! Game changers
Verified
Ann , 05 May
Save on waste
Save on waste by using these fab bags. Really work. Wash and reuse.
Verified
Dorothy Fullerton, 04 May
great idea small and large bags
great idea small and large bags, just what i wanted. keep all my stuff very fresh thank you
Verified
Diane , 04 May
First time shopping with must have…
First time shopping with must have ideas and found the products I bought to be really good. I bought the cleaning clay which is excellent for my stainless steel sink and the stay fresh bags which again are excellent. Delivery very quick. No complaints at all and would definitely recommend.
Verified
Carol Page, 26 April
A must have in every kitchen
I saw these bags and was really hoping they would work, but that question was answered really quickly, I wouldn't be without them now, keeps food fresher for much longer.
Verified
Ted, 20 April
Another Must Have must have.Easy ordering etc
Easy ordering etc. Delivery on time and best of all, the product works (keep fresh bags).
Verified
Maretta MacLean, 20 April
Magic mould, sumo strip and fresher for longer bags
My order was for magic mould, sumo strip and fresher for longer bags. I am extremely happy with all 3 and will recommend to others. The magic mould does as it says. I have used to sumo strip to secure a few things around the house and it works well. The fresher for longer bags have kept my fruit and veg fresher for longer and we are no longer dealing with food going off.
Verified
Dee, 16 April
Wonderful idea and useful purchase
I ordered the bags when I read the good reviews and felt they would be useful for me to help keep my veg fresh for longer..I find that the veg I buy tends to be too much for one person and by the time I want to use the rest of the veg it has gone past it's sell by date..This way I hope to get more use from my purchases..The bags came quickly and were in excellent condition ..I have used one so far and am pleased with the results..highly recommend
Verified
Renee, 14 April
The bags are amazing they keep…
The bags are amazing they keep everything fresher longer
Verified
Mr Durbin, 07 April
Everything good
Everything good, stay fresh bags amazing and mould magic , just bag sealer not working.
Verified
Jacky T, 07 April
My very first order and I am delighted
My very first order and I am delighted, I ordered fresher for longer bags are absolutely brilliant, Nanna's secret, does what it says on the tub.! I will definitely be ordering more products, thank you
Verified
Veronique De Geyer, 09 March
food food bag
Great product bag keeping food fresh longer great idea