WE GUARANTEE HONEYCOMB HEAVEN IS THE
MOST COMFORTABLE THING YOU'VE EVER SAT
ON OR YOUR MONEY BACK!
Our customers say
Excellent
4.7

out of 5 based on
99,817 reviews

Our customers say
Excellent
4.7

out of 5 based on
99,817 reviews

NOW YOU CAN SIT ALL DAY LONG IN TOTAL COMFORT
Game-changing comfort for your back, bottom and spine
Total Comfort All Day Long
Cleverly Absorbs Pressure
Allows Air To Circulate To Keep You Cool
Strong & Durable, Will Always Retain It's Shape
Lasts For Years
Take It Anywhere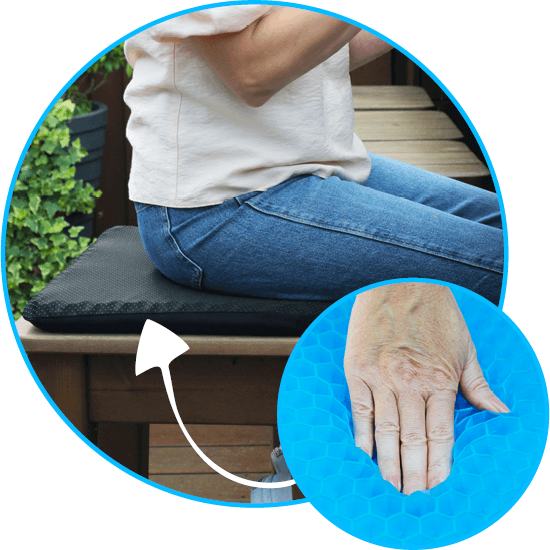 THE SECRET IS THE HONEYCOMB DESIGN
Inspired by the brilliance of mother nature, more than 160 individual cells make up the advanced honeycomb design which absorbs pressure while providing total support for your backside and spine.
Plus – it allows the air to circulate, keeping you lovely and cool, always.
PROMOTES GOOD POSTURE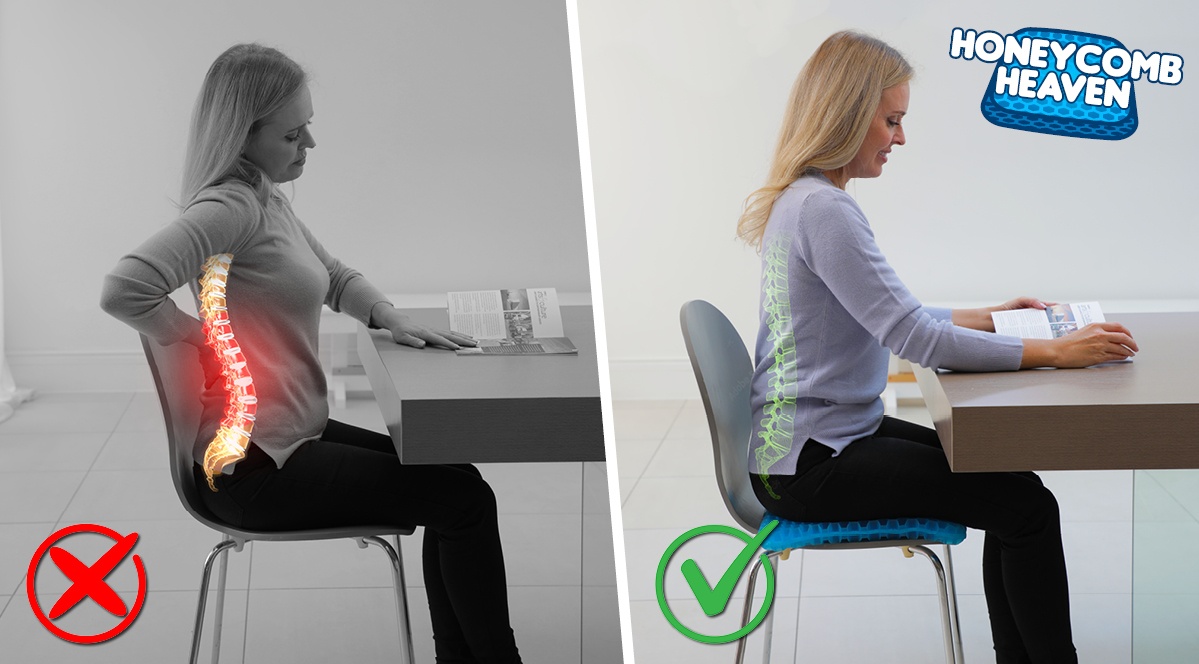 UNPARALLELED COMFORT, WHEREVER YOU ARE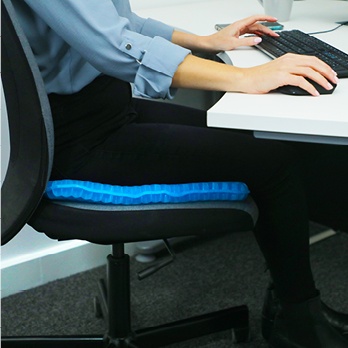 Long days at the office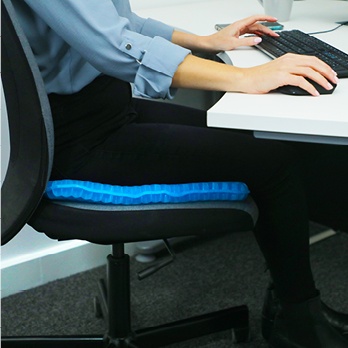 Long car journeys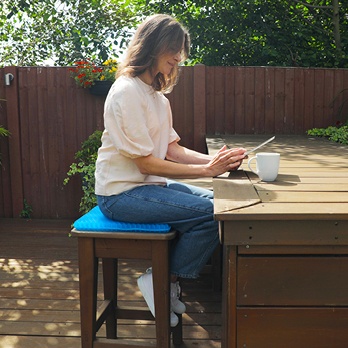 Even outdoors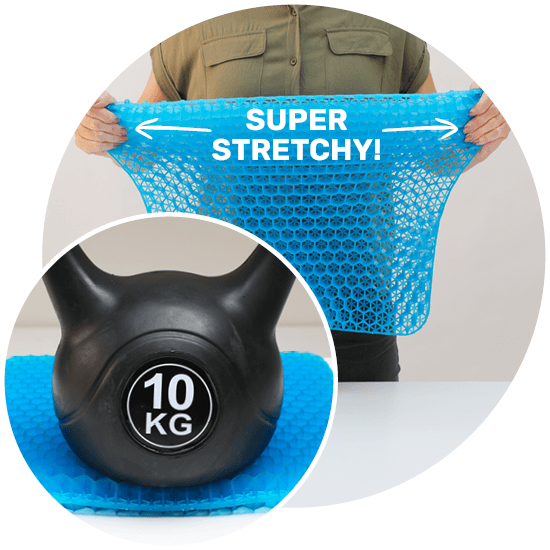 BREAKTHROUGH NEW MATERIAL GIVES A LIFETIME OF TOTAL COMFORT & SUPPORT
Originally designed for hospital mattresses, this breakthrough new material is strong and durable.
It'll never lose it's shape, will last a lifetime and will always provide astonishingly comfortable support.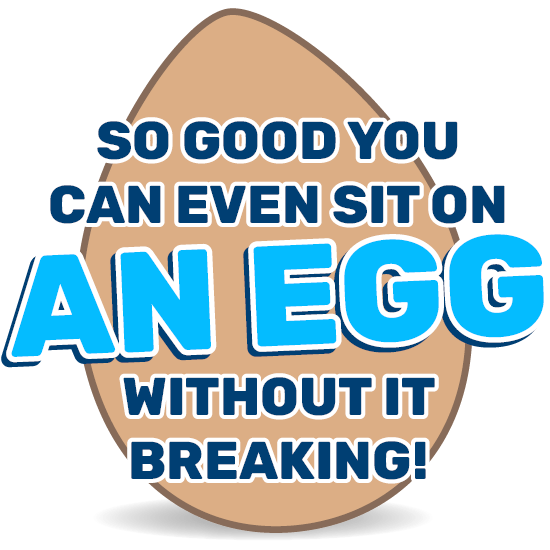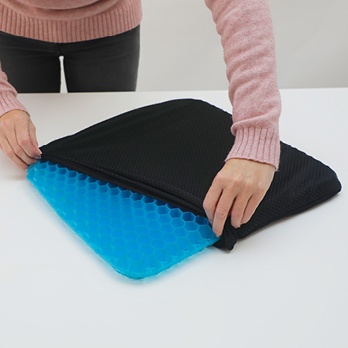 Machine Washable Cover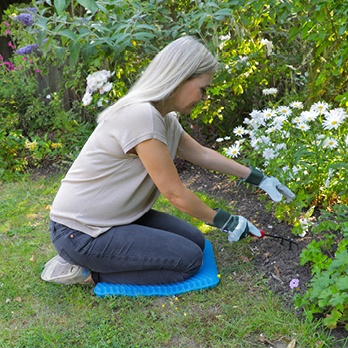 Also Great For Super-Comfortable Kneeling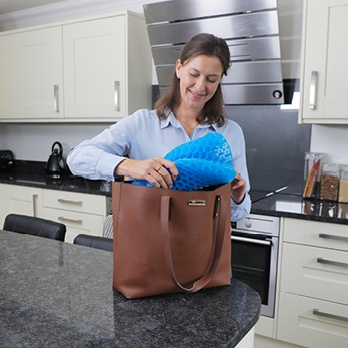 Easy To Take Anywhere

FLASH SALE: LIMITED TIME ONLY
FLASH SALE:
LIMITED TIME ONLY
SAVE £5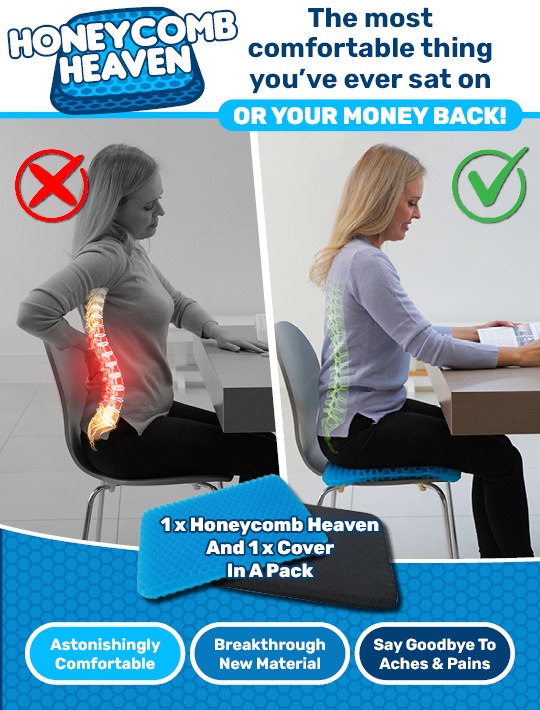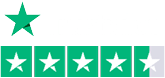 Rated Excellent
4.7 out of 5
99,817 reviews
Get your
Honeycomb Heaven
today and SAVE

£5
USUALLY £20.99
NOW £15.99
Or Pay it in 4 with

Info
Order now for guaranteed delivery by:
Monday 4th December
Game-changing comfort for your back, bottom & spine
Why shop with us?

2 working day delivery guaranteed

Family owned & run

British business (110 staff)

83,973 5 star reviews

Over 2.2 million happy customers
2 Working Day Delivery
Tracked with Royal Mail
from family-run UK business
No Quibble 100-Day
Money Back Guarantee
UK based customer services
Hassle-Free
Returns Guarantee
Returning items is quick & easy
Customer Reviews Powered By
Excellent
Based on 98,604 reviews on

Verified
M Davies, 11 November
Brilliant product
Very easy to order. Quick delivery. Read the reviews on the car seat cushion and they were all so good. My partner has sciatica and after about 45 mins travel in the car, is in pain. Had to travel from S Wales to Isle of white- he couldn't believe how well the cushion worked. He felt so comfortable, no pain. I bought an extra one for myself as I get a lot of cramp in my hip when travelling long distances in the car. Brilliant product 5 stars😀
Verified
Whisky Tipple, 17 October
Very comfortable cushions
The Honeycomb Heaven cushions are very comfortable. I was going to just buy one but was offered another for a reduced price so I bought two and I'm glad that I did. The cushions arrived very quickly and were packaged well too.
Verified
Jean Herrington, 01 October
Helping my back
I suffer a lot of pain in my back. These supportive cushions help me to cope with this pain.
Verified
Mrs Janet Staggs, 29 September
Delivered on time.
Delivered on time. I brought it for a friend who had fractured her spine after a fall. She said when she sat on cushion it really was comfortable. First time she was at ease when sitting
Verified
Roberts, 18 September
honeycomb pillow
Fast delivery, good quality goods, bought for someone else they were very happy with the product
Verified
catherine hill, 18 September
Timely delivery
Excellent cushions fit for purpose.
Verified
Lisa Norman, 17 September
Cushion very comfortable and easy to…
Cushion very comfortable and easy to transport. Handy to take in car for long journeys
Verified
Mr Clay Spencer, 17 September
The. Cushion I bought are what they say very comfortable and use anywhere
Easy to order and very quick delivery
Verified
Jan Reen, 17 September
Quick delivery
My order came the next day, so very pleased, I ordered the Honeycombed cushion , I've been using it in my car to give me a little more height & comfort on long journey's, I've only had it a few days but I'm very happy so far..
Verified
Helen R, 16 September
Brilliant product!
Brilliant product!! I suffer with hip and knee pain when on long journeys in the car, the cushion has really helped!! Would definately recommend!! The service was also really quick - received within a few days!!
Verified
Liverpool, 13 September
Cushion I got is excellent and has help…
Cushion I got is excellent and has help my back in work since I broke bone.
Verified
Pauline, 10 September
The item came on time within time…
The item came on time within time stated.loving the waffle cushion.i am in recovery for hip replacement and have to sit on a very uncomfortable chair.the cushion makes it bearable would recomend
Verified
L G, 09 September
Pain reduction
I bought the honeycomb heaven cushion after trying it at my mother's house. I wanted to make sure it was correct size and thickness, so I made sure I bought it from must have ideas. I am so pleased I did. It has helped relieve the pain in my hip and back. Thank you
Verified
Mr John Birrell, 06 September
Well worth considering
This item is as advertised and is a help with my sore back. Well made and quickly delivered.
Verified
Mildred, 06 September
My Honeycomb cushion is amazing
My Honeycomb cushion is amazing. I've know idea how it works, but really does help with my back and hips. Must have ideas, are very quick with the orders and come across really friendly.
Verified
Mary Bell, 01 September
Brilliant product !
Product arrived on time. Honeycomb cushion is so comfortable, didn't want to stand up !
Verified
Ray C, 31 August
Honeycomb cushion…
Just what I needed with a good price and fast delivery highly recommend
Verified
Susan Foreman, 28 August
Comfort
Hi,l ordered one of the honeycomb heaven cushions for my husband, l receive text to tell me that my order had been recieved and the contact continued until the cushion arrived...my husband is very happy with the purchase..used in the car as well as the home
Verified
Janice Basta, 11 August
Good experience, good prices
Easy to order. Goods delivered quickly. Very pleased with both my purchases - the honeycomb cushion and the drain sticks - would use this company again.
Verified
John Macdonald, 31 July
Really good quality products and fast…
Really good quality products and fast delivery. Particularly pleased with the seat booster - really comfy!