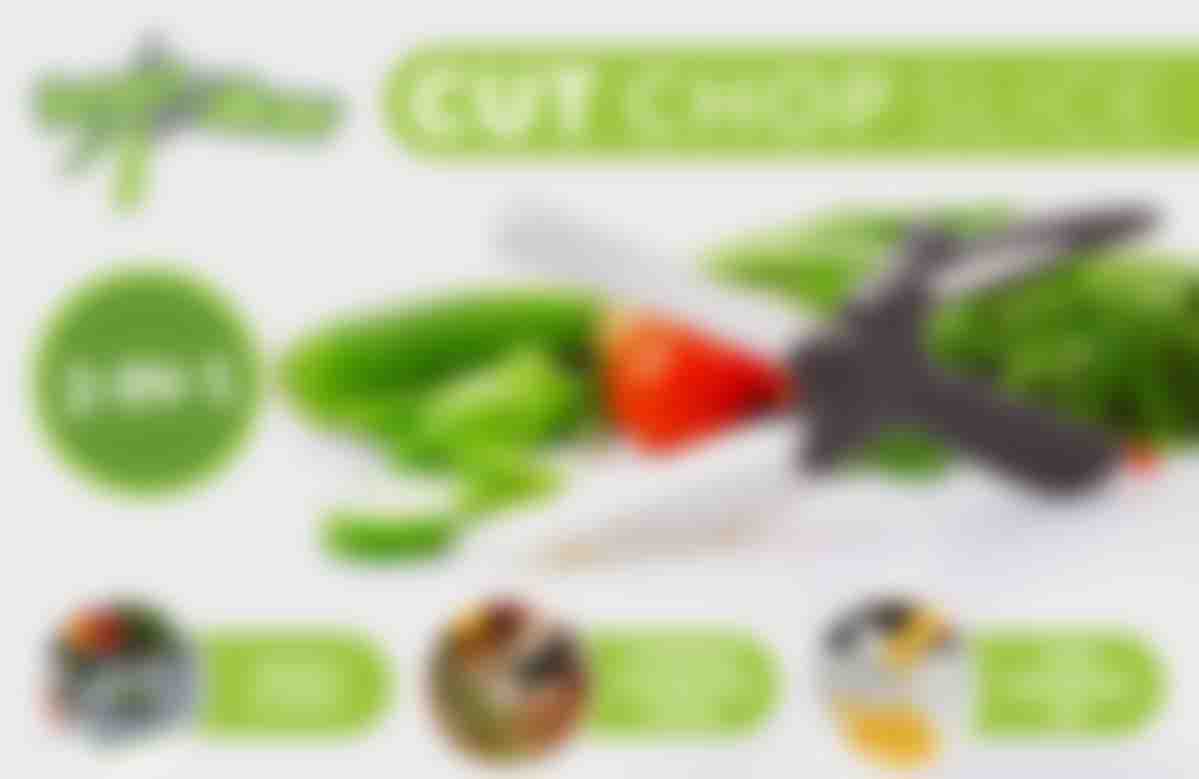 Our customers say
Excellent
4.7

out of 5 based on
99,814 reviews

Our customers say
Excellent
4.7

out of 5 based on
99,814 reviews

2-in-1
Chopping board and knife
Quickly chops your favourite
foods in seconds!
The Smart Slicer will transform your food preparation process,
saving you time, space and effort in the kitchen.
This unique kitchen tool is a chopping board and a knife in one -
with springed jaws for speedy, one handed action.
Now you can chop onions faster than a pro! Ingredients for salads,
stews, casseroles and soups can be sliced right into the pot in seconds!
Slices up to 10x faster!
Slices up to
10x faster!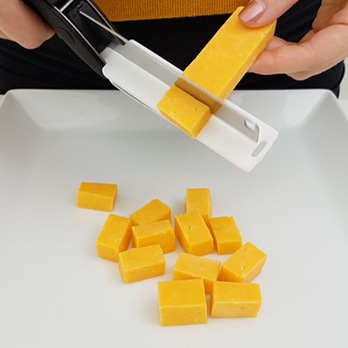 Quick & easy
Chop & slice your favourite foods in seconds, no mess or fuss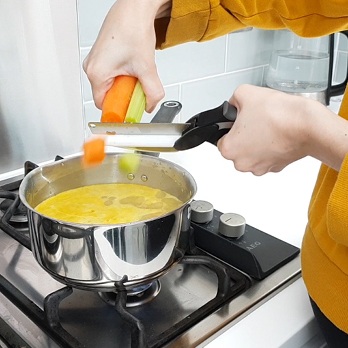 Mess free meals
Smart Slicer's premium blade and wide mouth makes cutting fruits, veggies, meats & more fast, easy and mess-free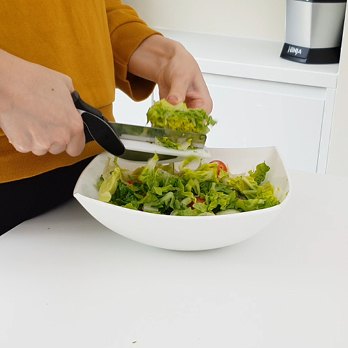 Simple Salads
Chop vegetables and meat directly into your salad bowl - no mess, no clean up!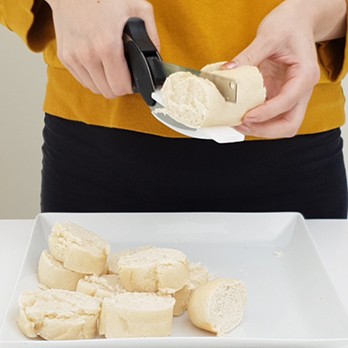 Even bread, meat & cheese
It's not just for fruits and vegetables...Smart Slicer will chop bread, meat and cheese too!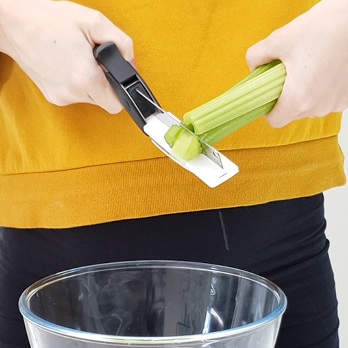 Less washing up
By cutting, chopping and
slicing directly into your bowl,
your washing up is dramatically reduced!
Plus - Smart Slicer is dishwasher safe!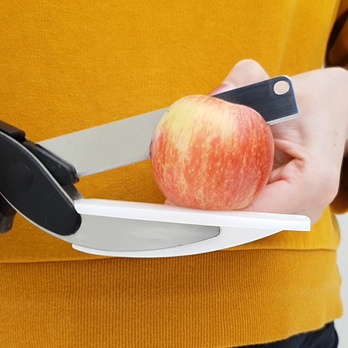 Super Strong Stainless Steel
Premium quality engineering ensures that the Smart Slicer is a kitchen tool you will rely on for years to come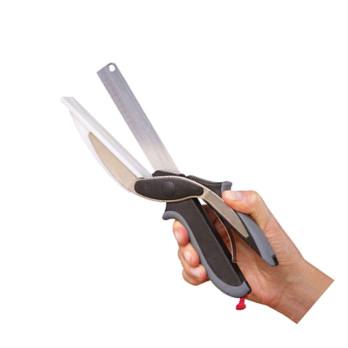 Ergonomic grip
Premium ergonomic grip ensures easy and comfortable operation that's easy on the hands
QUICK & EASY MEAL PREP
THAT SAVES YOU
TIME AND HASSLE!
Perfect for...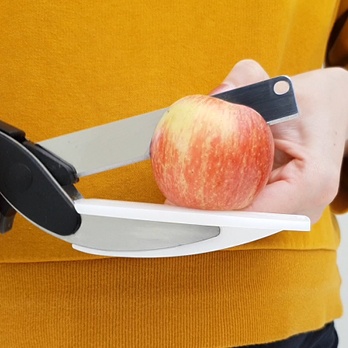 Fruit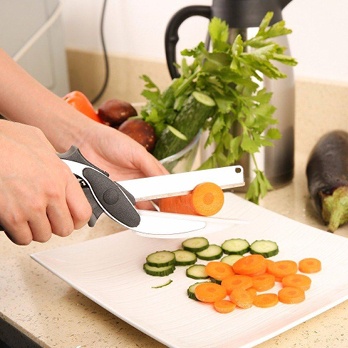 Vegetables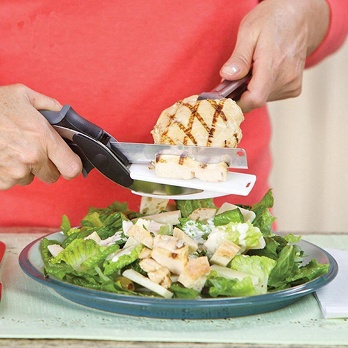 Meat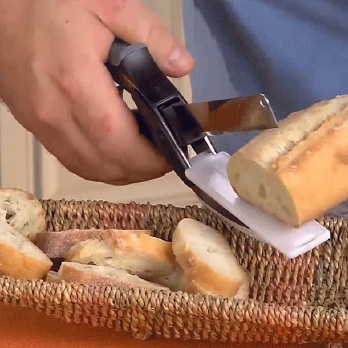 Bread
...and so much more!

FLASH SALE: LIMITED TIME ONLY
FLASH SALE:
LIMITED TIME ONLY
1/3 OFF!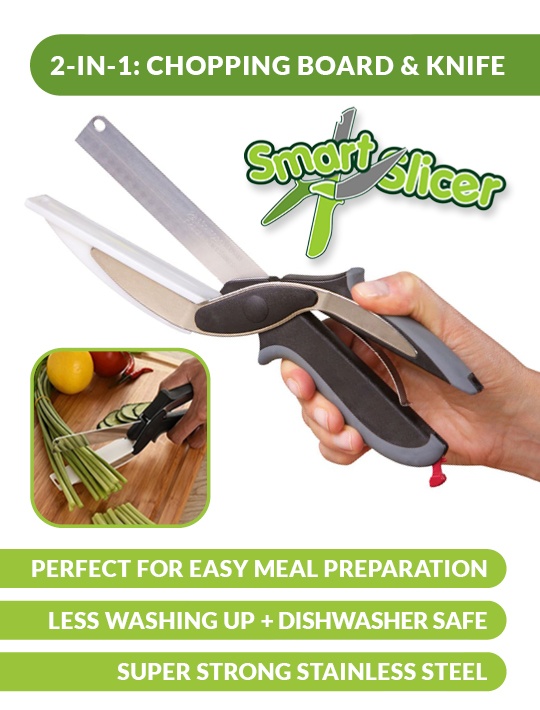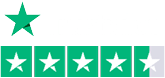 Rated Excellent
4.7 out of 5
99,814 reviews
Get your
Smart Slicer
today and
SAVE 1/3
USUALLY £17.99
JUST £11.99
Or Pay it in 4 with

Info
Order now for guaranteed delivery by:
Monday 4th December
Save time, space & effort in the kitchen
Why shop with us?

2 working day delivery guaranteed

Family owned & run

British business (110 staff)

83,971 5 star reviews

Over 2.2 million happy customers
2 Working Day Delivery
Tracked with Royal Mail
from family-run UK business
No Quibble 100-Day
Money Back Guarantee
UK based customer services
Hassle-Free
Returns Guarantee
Returning items is quick & easy
Customer Reviews Powered By
Excellent
Based on 88,559 reviews on

Verified
Anne, 29 June
So far impressed
So far impressed. This is the 2nd time that I have ordered from must haves. Both times the products came quickly. The silicon scraper is amazing and would recommend everyone to get one. Particularly good for scraping the dried up grit from a barbecue. So will do pots and pans effortlessly. Another big plus is that you are not scratching the products you use it on.
Verified
joanne , 10 May
Storage boxes
These are good sized sturdy boxes, they were delivered quickly despite the bank holidays! Great service.
Verified
Ms Lynda Green, 17 June
Great product
The product is great ... I ordered the storage boxes... quality is very good... just a shame my delivery was a day late after many rescheduled times... but I will order again but please use a different delivery company...
Verified
Ms Debra Turnbull, 16 June
Storage boxes
I was very impressed with my purchase. The boxes are so easy to make up from flat to square box in a minute or two. They look nice and stack nicely as they are strong and sturdy.
Verified
DIANE CORSAR, 16 June
so sturdy it's unreal.good quality boxes
so sturdy it's unreal.good quality boxes
Verified
Leanne Jones, 16 June
Lovely items
Lovely items. I had the large and medium storage boxes, the coat hanging wardrobe room saver. Over door shoe storage and the packet sealer. Will deffo use again
Verified
Sue Hiscox, 16 June
Very quick
Very quick. So far have filled 4 of the boxes and surprised at how much they hold.
Verified
Sandra N, 16 June
Can't believe how much you can fit…
Can't believe how much you can fit into one of these storage cubes. Would thoroughly recommend.
Verified
Janet Bathgate, 16 June
Really pleased with my purchase of…
Really pleased with my purchase of space savers. Will be ordering more as they are really well made.
Verified
Dayton Grey, 02 August
Excellent quality products, and customer service to match!
I've lost count of how many items we've bought from Must Have Ideas! To be honest, we've had so much rubbish from FB ads over the years, that we weren't holding out much hope with our 1st small order. How wrong we were! Everything we've bought has been so useful, great quality, well packed/shipped. But most importantly, the Customer Service is impeccable. And that really matters to us. The only thing is, sometimes when visiting the site... we end up buying things we never even knew we needed tol we saw it haha. But like I said, everything has been really useful and of great quality, so I've no issue with the temptation or my wife saying 'I just placed another order - hope you don't mind 🤔 A few of our faves:😁 Nanna's Secret Miracle Melt Forever Towel Smart Slicer Fridge Friend Fresh Discs Seal 'n' Save Mould Magic Pipe Pal Plus Total Toilet We've bought other items too, and been impressed with them all. But the above listed are our faves and we've bought them multiple times (some as gifts). Got the whole family buying from this company now haha. It's great to know we are supporting a small, growing business whilst buying high quality, useful products. Look forward to seeing new products added 👍🏾
Verified
David, 01 May
I ordered an item,-?
I ordered an item,-?? small scraping tool. it arrived very quickly. It has been used so far to assist opening a very well sealed parcel and also to clear the ??goo off the the door frame of the dishwasher, also the edge of the drop down grill. It wipes clean easily, it is not sharp, it it where it can be seen.
Verified
Rachel Greaves, 04 April
Love my purchases
Love my purchases, just as described with quick delivery. Have recommended the face pads (clean2) and heat sealer (seal 'n' save) to my family as we are all trying to use reusable products where we can!
Verified
Mary Parmar, 25 March
The items I got were perfect
The items I got were perfect The duster is great for reaching up high The kitchen scissors are just great
Verified
Peter Davis, 25 February
Smart Space Storage Bags
I purchased the smart space storage bags - what a great product. The storage bags hold so much and are well made. Would highly recommend them. Great customer service too!
Verified
Eileen , 25 February
The storage boxes are easy to assemble…
The storage boxes are easy to assemble a very good size for storing clothes, bedding and kids toys. Sturdy and I like that you have two zip openings and one is clear, so that I can see exactly what is in it. Good price and very good delivery.
Verified
Debbie Nuttall, 24 February
Good buy xx storage boxes
Saw these on Facebook. Decided to buy, glad I did. Sturdy material and with the metal frame they stand up well. Ordered 4 as there was an offer at checkout. Will definitely buy again xx
Verified
Sarah Graves, 24 February
Best storage boxes ever
Best storage boxes ever. They are so sturdy and the fact that they stack and can be opened from the front is a bonus. They fit so much in. I bought 4 and have used mine for beach towels, bags, books and miscellaneous bits. Would highly recommend. Would also be perfect to use in a camper van or caravan as a space saver to store all sorts of things in. Might just have to buy more !
Verified
Kim Gibbins, 07 February
Space saver - what a brilliant idea
Excellent invention for creating more space in the wardrobe. Would thoroughly recommend it.
Verified
Kate, 03 February
I love my space savers wardrobe…
I love my space savers wardrobe hangers. They are amazing. Ordering was straight forward and easy on the website and they arrived really quickly. Will defo order again from them.
Verified
Gillian harris, 28 January
Brilliant
Good service came on time I bought the iron cover, should have done years ago would highly recommend