THE WORLD'S FASTEST HANDHELD WHISK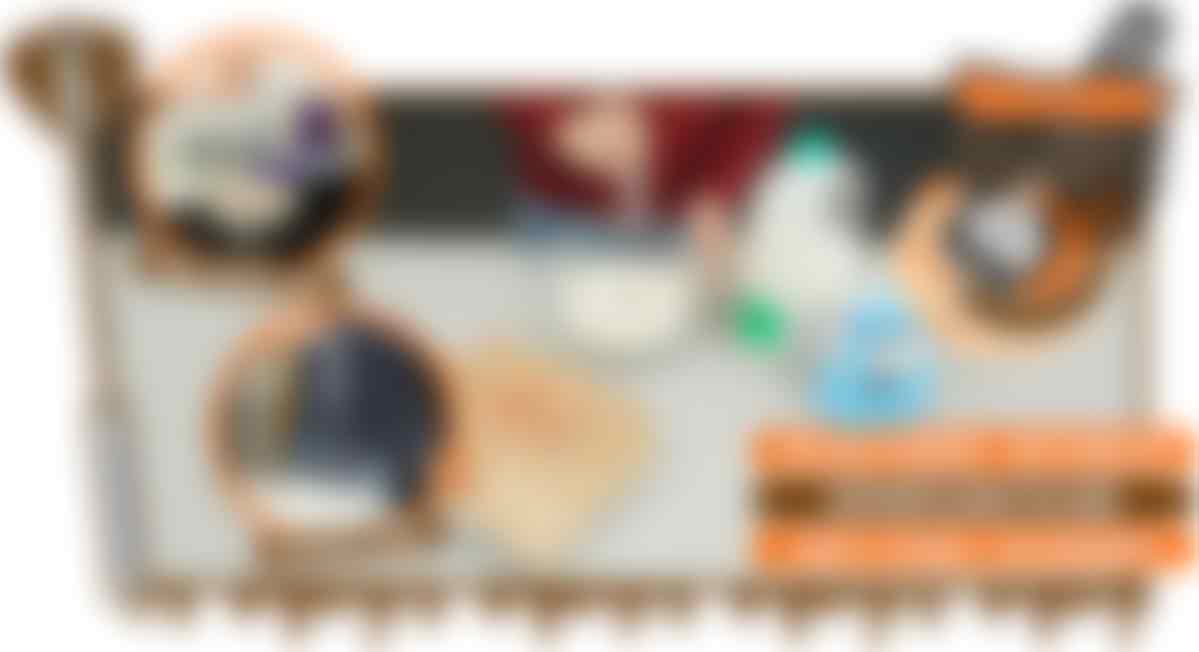 Our customers say
Excellent
4.7

out of 5 based on
99,807 reviews

Our customers say
Excellent
4.7

out of 5 based on
99,807 reviews

IT DOES THE HARD WORK,
SO YOU DON'T HAVE TO!
Introducing Wonder Whisk – the
FASTEST handheld whisk
in the world!
The secret is the clever design - just one effortless push of the spring-loaded handle
gives you TWENTY whisk revolutions!
Wonder Whisk's serious mixing power means you can effortlessly achieve fluffier, lighter,
tastier dishes in a FRACTION of the time.

Super Easy To Use
Great For Dexterity Issues
Premium Stainless Steel
No Batteries, No Cables
Dishwasher Safe
No Batteries, No Cables
Just Professional Results, Effortlessly, In Seconds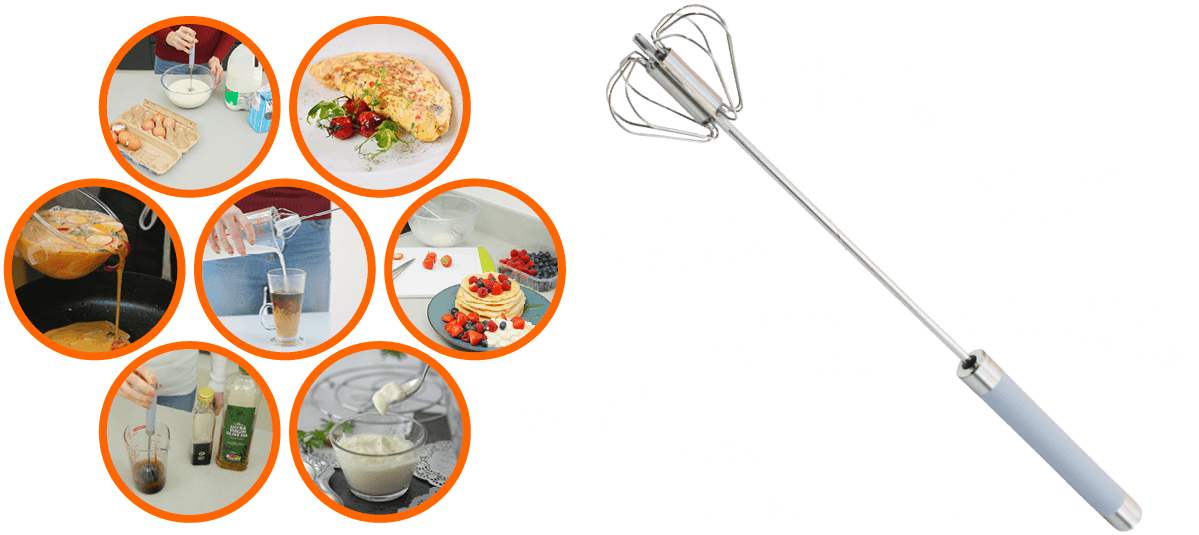 FLUFFIER, FROTHIER, LIGHTER, TASTIER
MEALS IN SECONDS
So Easy To Use:
Just one finger
Super Fast:
1 push = the equivalent
of 20 whisks!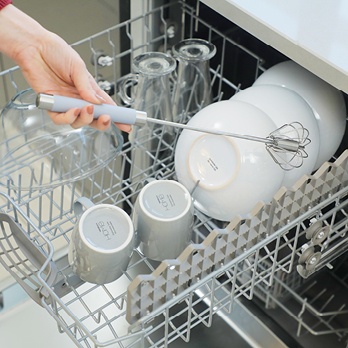 Premium Stainless Steel:
Will last a lifetime
Aerates, Mixes, Froths, Whisks, Creams, Volumizes & Whips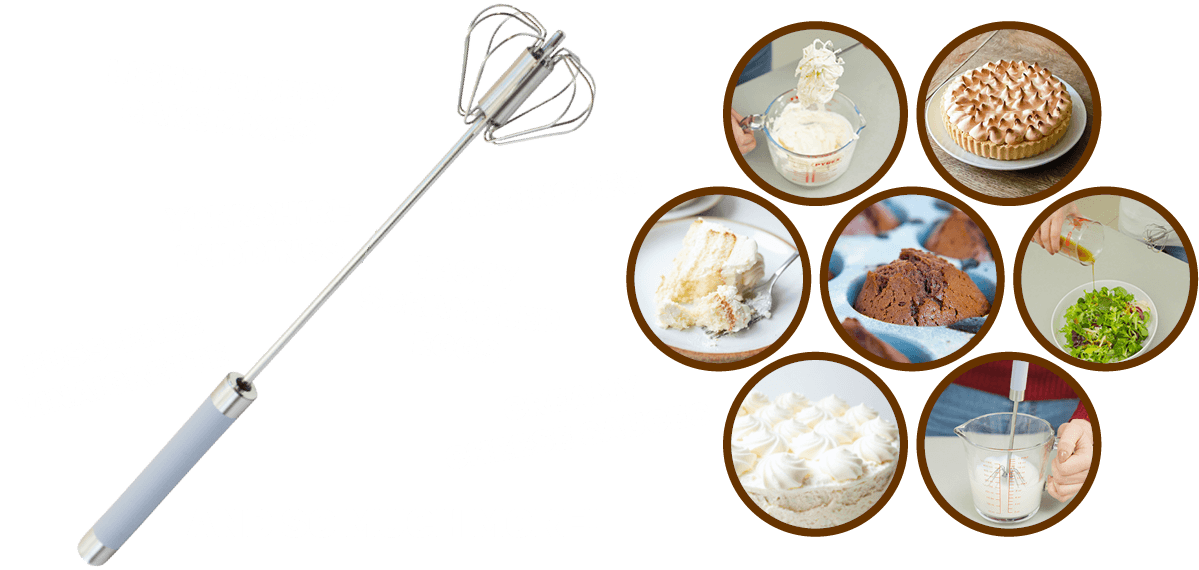 Perfect If You Have
Dexterity Issues
Just one finger is all it takes
Super-easy up &
down motion
No more aching
hands and arms
Great for right AND
left handers

FLASH SALE: LIMITED TIME ONLY
FLASH SALE:
LIMITED TIME ONLY
SAVE £5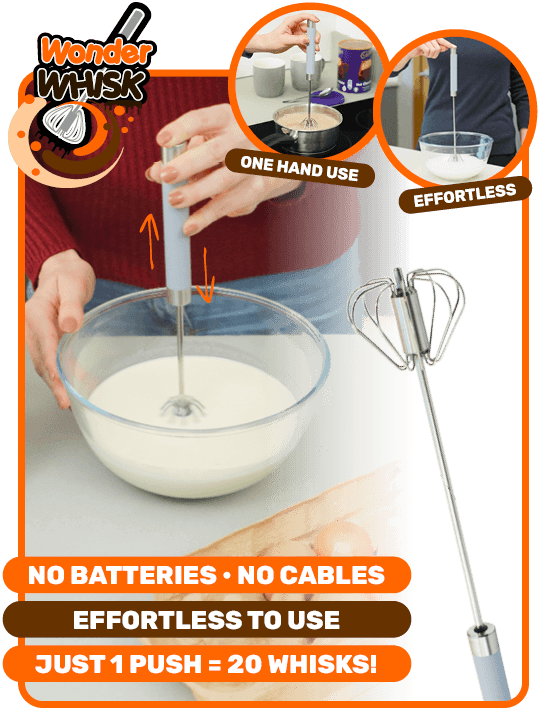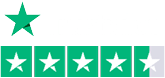 Rated Excellent
4.7 out of 5
99,807 reviews
Get your
Wonder Whisk
today and SAVE

£5
USUALLY £14.99
NOW £9.99
Or Pay it in 4 with

Info
Order now for guaranteed delivery by:
Monday 4th December
The world's fastest handheld whisk
Why shop with us?

2 working day delivery guaranteed

Family owned & run

British business (110 staff)

83,964 5 star reviews

Over 2.2 million happy customers
2 Working Day Delivery
Tracked with Royal Mail
from family-run UK business
No Quibble 100-Day
Money Back Guarantee
UK based customer services
Hassle-Free
Returns Guarantee
Returning items is quick & easy
Customer Reviews Powered By
Excellent
Based on 98,602 reviews on

Verified
Irene Wilson, 29 May
Customer service is second to nine…
Customer service is second to nine 👍🏻Happy with my purchases too. Bag sealer and whisk are great.
Verified
Tracy Petras, 23 May
Even a child could use it !
Arrived when expected and well packaged . Love the whisk ! I make frappe's a lot and I have wasted so much money over the years on battery operated whisks . Not any more ! This is very sturdy and takes no effort at all . Easy to clean .
Verified
Richard Moody, 21 April
Personal service with a smile 😊 Came…
Personal service with a smile 😊 Came across them purely by accident but love your products. Wonder Whisk & Open Sesame my favourite products. Having cerebral palsy and only fully having use of one hand these two are an absolute godsend making my life that little bit easier. Thankyou 🙏
Verified
Mary Dunne, 12 February
I bought a whisk as my was broken but…
I bought a whisk as my was broken but didn't think it was as good as it is. Arrived when it should have and is better than I thought it would be. I whisked my gravy and had no lumps unusual for me so it gets 10 out of 10.
Verified
MR P BUTLER, 26 January
I cannot fault this company I received…
I cannot fault this company I received my purchase very quickly.I am also delighted with my purchase (the handy whisk) would be a pleasure to deal with this family again. Thank you
Verified
Jane Robson, 21 January
A reliable company
Nothing was wrong, both my deliveries arrived promptly The whisk works perfectly, still waiting to see if the drain clearing sticks work ?? but all in all a pleasant experience with your company,
Verified
Mrs D L. , 21 January
Great product
Saw the whisk on an advert. Thought would be handy and useful. Easy to order. Good price. Very quick delivery. Product is good and worth the price.
Verified
Doreen Esser, 27 December
Whisk
I bought this as a present. My friend loves how easy it works.
Verified
Joy Osborn, 11 December
I love all your products that we have…
I love all your products that we have bought from you . These whisks are so easy to use and have amazing results, that's why I've bought two more for gifts for my family !
Verified
Norma , 11 December
Exactly as described
Exactly as described . Easy to use . A great whisk. Would definitely recommend.
Verified
Faith, 17 October
Well worth the money
I ordered a number of products from must have ideas and was pleasantly surprised to have them arrive within 48 hours. The hand whisk was great as I needed something to use that took out the backward and forward motion as I suffer from RSA. The storage bags did just what they said. Well worth the money.
Verified
caroline watson, 14 October
Great tool
This little whisk is so easy to use ,clean and store .It makes a lot of tasks easier
Verified
Preece Zena, 14 September
Orderedwhisk and received within days
Ordered and received within days. Excellent if you don't have an electric whisk . Ideal for whipping up something quick.
Verified
Jackie, 13 September
Good experience
As I've got diabetic neuropathy and arthritis in my hands and fingers the jar opener is ideal for me. Also when I make a trifle the hand whisk is perfect for whipping the cream. Altogether a good experience
Verified
Ann Condon, 13 September
Wonder Whisk
I bought the Wonder Whisk and one for my sister too. It is excellent for whipping things without any effort. It's great that it is dishwasher friendly.
Verified
Jill, 11 September
Excellent all round service
Recently I have ordered a couple of things from yourselves, the last being a 'one finger whisk' which is brilliant. Previously I ordered a long handled brush which is also brilliant. In total I have ordered 4 or 5 items from you and I have been very happy with them all. The service and the time to deliver have also been excellent. No complaints at all !!
Verified
Rachael Kerr, 09 September
Packing boxes
Packing boxes, whisks, hooks...the list goes on of the high quality essentials I have received from Must Have Ideas, everyone a winner
Verified
Sian, 08 September
whisk…
Delivery was quick haven't used whisk yet but I think I will get plenty of use out of it
Verified
Carol Knight, 07 September
Must Have Whisk!
Delighted with my new whisk. Now enjoying frothy milk in my coffee! Big bonus, it's non electric!
Verified
Lindsey White, 04 September
Great speedy service
My order came through much faster than expected, and I am delighted with my new whisk!